International Student Festival I Lodz
22 lutego 2019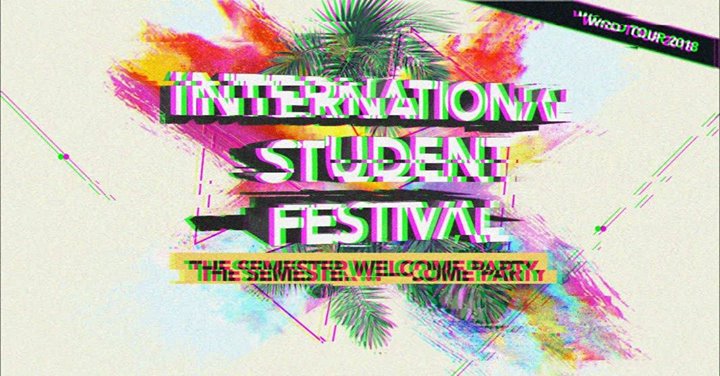 Data/Czas
Data: 22.02.2019 - 23.02.2019
Godzina: 22:00 - 03:00
Lokalizacja
Teatr Club - Łódź
Moniuszki 4a
90-111 Łódź
łódzkie

Opis
In February more than a thousand international students will arrive in Lodz, this will be celebrated with the largest party of the semester on Friday the 22nd of February!
The International Student Festival will bring all local and international students together..?? This will be the perfect opportunity to meet all other international students.
Expect multiple area's in our favourite club of Lodz filled with all the people we are going to experience this semester in Poland with, the best cocktails, cold beers, our superstar DJ's and a group of paparazzi photographers lined up to take the best pictures for this first party with everyone.
▬▬▬ Tickets ▬▬▬
Tickets for our events sell out online in advance, the only difference between the different rounds is the price. The sooner you buy, the cheaper your ticket.
□□□□ Round 1: € 1.5
□□□□ Round 2: € 3.5
□□□□ Round 3: € 5.5
□□□□ Round 4: € 7.5
Tickets available on:
https://bit.ly/2TNCnuQ
▬▬▬ Event Details ▬▬▬
?Dress up ; )
?22:00 – 03:00
?Friday the 22nd of February
?Moniuszki 4a · Łódź, Poland
?Important: Please take a valid ID (ID, Driver License or Passport)