World-Wide Comedy's Open Mic in Czarny Kot
11 lutego 2019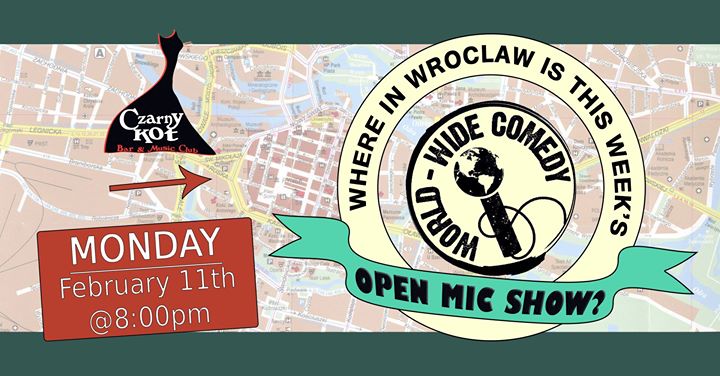 Data/Czas
Data: 11.02.2019
Godzina: 20:00 - 22:00
Lokalizacja
Czarny Kot Klub
Ul. Ruska 47/48a.
50-079 Wroclaw
dolnośląskie

Opis
It's a new year and WWC is continuing our Open Mic tour of Wroclaw's best basements – This time at Czarny Kot Klub!
The format is the same as ever. Anyone from experienced comedians trying out new material to a first-timer blowing the crowd away are welcome on stage.
It doesn't matter where you're from, as long as you speak English we want to see what you can do on stage; and if you can survive the 5 minutes you'll even get a free drink!
So if you've got your 5 minutes ready to perform please write "Spot, please." in the comments for the event below. Spots are assigned on a first-come, first-served basis, so get your request in early!
Admission: Free (5zl suggested donation)